Written By Dating Coach Bela Gandhi
Believe it or not, there are 110 million single Americans at this very moment. That's 45% of the adult population. So, it's no wonder that falling in love is at the forefront of so many people's minds around the holiday season. This time of year is so widely recognized as a moment for looking for love, that it's even developed its own name: Cuffing Season.
This peak dating season begins in December and lasts until Valentine's Day. And the proof is in the pudding. Online dating memberships spike during this time of year, driven by the holidays and new year's resolutions. Match.com predicts that Sunday, January 5th, will be THE busiest online dating day of the year. Why is that, you ask? It's the first Sunday of the new year, when the holiday hangovers have subsided and we start to think about our resolutions and new beginnings. Millions of singles will flock to dating apps in a desperate attempt to find a new companion. So, how can you best take advantage of this season that's filled with potential when the dating pond is stuffed with fresh new fish? Easy: have a plan and stick to it.
1. Have a Dating Plan
Whenever you want to achieve anything big in life, whether that be a career change, a fitness accomplishment, or something in between, the best way forward is to put together an actionable plan with specific steps you should take to meet those goals. Often times, we think dating and love are different. We think love will simply happen if it's meant to be. Some people insist that being strategic about dating is unromantic. But I couldn't disagree more! It's my firm belief that succeeding in finding love is just like succeeding in anything else in life. It takes making a plan that is realistic, fun, and one that you can actually stick to.
A few Dating Plan tips:
Only join up to two dating sites or dating apps. You might think that joining as many apps or websites as possible will only increase your chances of finding what you're looking for. But trust me, being on too many sites and apps will be overwhelming and you'll undoubtedly burn out right away. Choose large sites with big denominators like Match.com, Bumble, Hinge, Tinder, eHarmony, etc. Dating often feels like trying to find a needle in a haystack – so make sure you've got a big haystack to have lots of choices.
Choose a specific number of people to message per day (the more the better). Our clients message 3-5 per day at minimum. Respond first to interesting people that email you proactively, and after you've exhausted those – do your own proactive searches.
2. Build the Perfect Online Dating Profile
Think of your online profile and photos as your personal marketing campaign in cyberspace. This task isn't something you should take lightly. Building the perfect online dating profile can't be done in five minutes. In fact, curating a profile that accurately and fully reflects who you are should take several hours. And even then, you should always be updating your profile to keep it fresh and exciting!
Dating Profile Photos:
Having a profile with great photos will determine 90% of your online dating success. The issue is, most of us don't have a wealth of fabulous photos of just ourselves to choose from. If you find yourself in that position, getting photos taken is one of the best investments you can make in the process.
How many photos should you include on your profile? A survey of 1,500 single people by Smart Dating Academy and Match.com found that approximately 5-6 total photos (which includes a mix of head and body shots) is the magic number of photos!
Here's a helpful breakdown of the sorts of photos a good dating profile should (and shouldn't) have: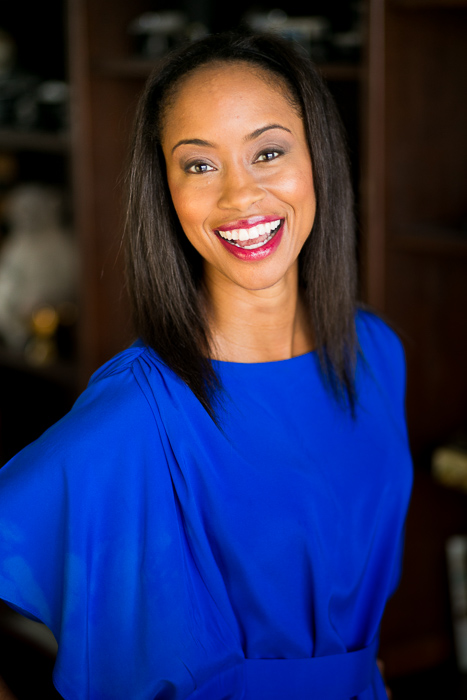 Headshot: Your first photo is the most important picture. You should be making direct eye contact with the camera, with a great smile. You should look warm and welcoming, so that whoever is looking at your profile will want to click on you to see more. Your headshot should make you stand out from the pack while still remaining true to your essence. Well lit and high resolution photos are also crucial to piquing someone's interest.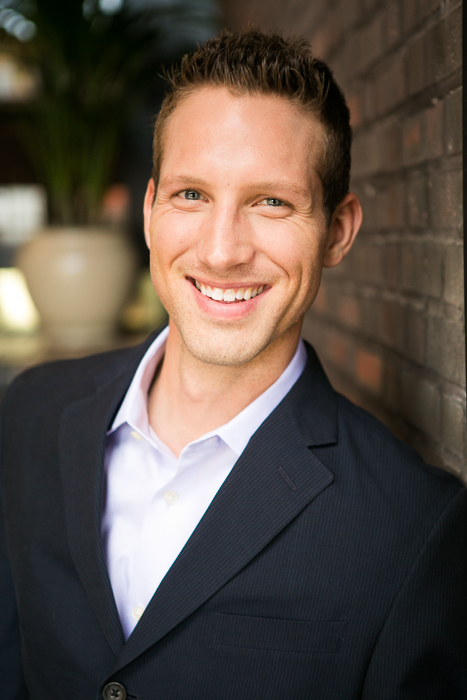 Full Body Photos: People on dating apps and websites want to see what you look like from head to toe! Post flattering yet honest full-body photos of yourself that you are proud to share with the world!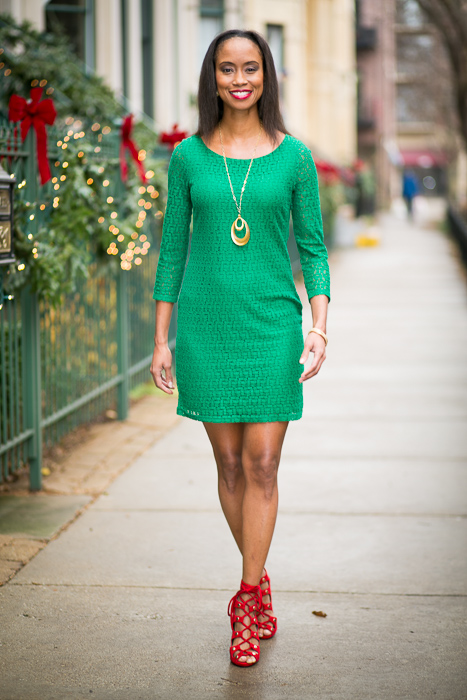 Include at least three full body photos on your profile.
Think carefully about posting photos of yourself that have other people, pets, or kids in them with you. While it can be nice to show that you lead a full life with friends and family, don't forget that this is YOUR dating profile. Featuring too many other characters can distract from the main attraction: you!
Dress to impress in your photos. Give the viewers something nice to look at!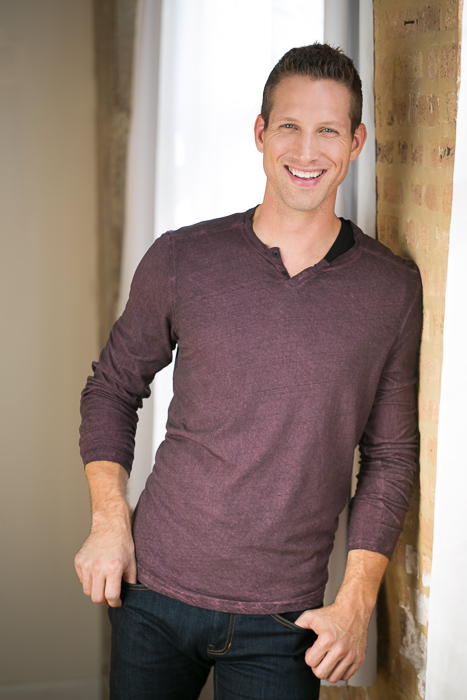 Dating Profile Text:
A common question I get is, "Do people REALLY read the text in your dating profile?" The answer is yes! Take it from me, the sorts of people you actually want to connect with will read what you write. So, what's the secret to writing a good profile?
Stand Out! Use fun facts about you that set you apart. For example, maybe you're a ballroom dancer, or you've hiked up Mount Everest, or you're a 10-time marathon runner. Tell short stories in just a few sentences that convey your unique experiences and reflect the real you.
Be positive! Talk about your most winning traits, what you'll bring to the table in a relationship, and what you're looking for in a partner and a relationship. Stay away from all negativity.
Be brief, but not too brief. 200-300 words on a dating site is the sweet spot. If you're on an app, you are more limited by the number of words and characters you're allotted, so choose what you share wisely!
Thoroughly check your spelling and grammar! People judge our intelligence by our word choices, spelling, and grammar. It's SO easy to make little mistakes on our cell phones and tablets, so pay close attention to what you're writing. One small error can have big consequences, especially in the early stages of dating.
3. The Three Dos and the Three Don'ts of Online Dating
The Three Dos:
Date safely. A helpful safety tip is to set up a Google Voice account so that you don't have to give your real cell phone number to strangers. It's free, easy to use, and simple to change if you need to.
Talk on the phone before you go on the date. Having your first conversation with someone over the phone is a great screening strategy, and it will help you to build a connection with your date ahead of time, so that it's not as awkward when you meet in person. Don't overthink it! This initial phone conversation can be short and sweet.
Change up your profile once a week. Dating sites and apps prioritize users who are active and have dynamic content, so making little changes in punctuation, or adding a restaurant or new book you're reading to your profile can get you a few new matches.
The Three Don'ts:
Don't get caught up in a purely text-based relationship with someone. You don't want a penpal or to be "catfished" or scammed. After 5 or 6 message exchanges, suggest a phone call. If the other person doesn't want to talk on the phone, or always comes up with an excuse for why they can't, this is potentially a HUGE red flag.
Don't correspond with someone who sounds negative or is too sexual in their profile if you're looking for a substantial relationship or love. Trust your gut. If something seems off, it probably is.
Don't pine after someone if they're clearly uninterested or unavailable. If they aren't giving you the attention you deserve, then they might be distracted with other aspects of their life and not taking dating as seriously as you are. Onward and upward. There are other fish in the sea!
With 2020 just weeks away, now is the perfect time to prepare your dating profile. Get some new photos taken, write fresh text, and take advantage of the influx of new, wide-eyed daters breaking into the online dating scene. Sure, you could fall in love with the person you spill your coffee on at a cafe. But the chances are pretty slim. You can't just bank on serendipity. Life isn't a RomCom. But the harder you work at online dating, the luckier you'll get finding the perfect fit. And right now is the perfect time to do it.
Bela Gandhi is a dating/relationship expert, founder of Smart Dating Academy and a weekly media correspondent. She is a relationship expert and has been featured on most national/local media outlets.
After she graduated (with dual degrees in Finance and German from the University of Illinois in Urbana/Champaign), Gandhi worked in mergers and acquisitions for Arthur Andersen in Chicago for a year before joining her family's chemical and manufacturing company (CCC) as the, where she divided her time between Chicago and Europe helping to expand the business. When the Gandhi family sold its business to Akzo Nobel, she was asked to remain its leader, and became Akzo Nobel Non-Stick Coating's Global Vice President of Housewares. But even as she quickly climbed the corporate ladder, Gandhi had a feeling that her career would one day be taking a sharp turn in a different direction – because she discovered her love of matchmaking and providing dating advice. She launched her Smart Dating Academy in 2009.
Smart Dating Academy has quickly become one of the nation's top date coaching firms - and teaches busy, successful professionals to jump start their dating lives successfully. Smart Dating Academy is described by its clients "like going to Harvard Business School, but for dating and relationships".SDA's coaches become personal trainers for their clients' love lives.The SDA coaching program is results-oriented and fun - which helps you to clarify who is right for you, stop old dating patterns, and use technology the RIGHT way. You become positive and enthusiastic about dating / relationships again! Its clients receive personalized dating plans, and essential training in how to meet high caliber singles, personal style, conversation, and online success.
Find Bela online @ Smart Dating Academy; on social @BelaGandhiLove on Facebook, Twitter and YouTube.