Los Angeles Online Divorce
If you and your spouse agree on the terms of your divorce and want to save time and money, online divorce may be the best option.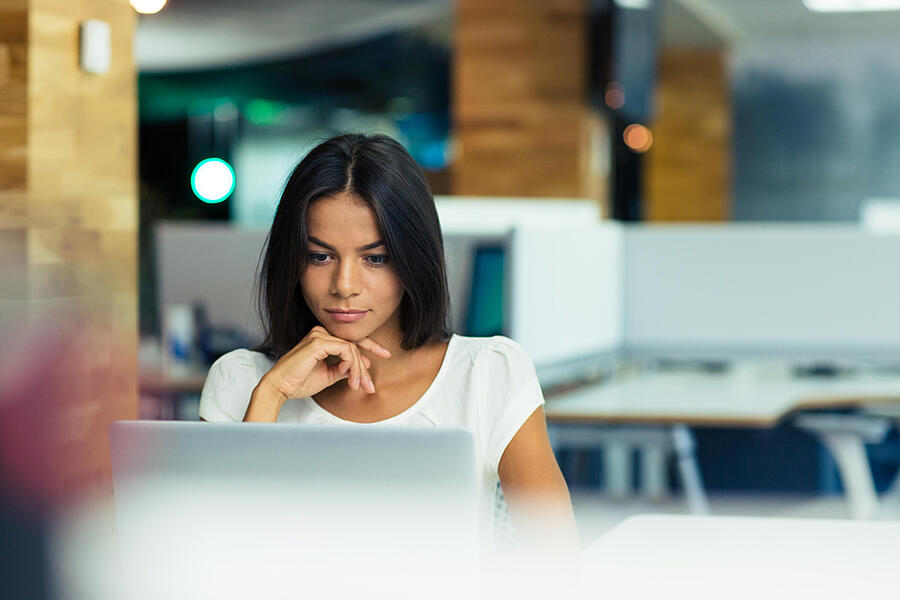 Online divorce enables couples to dissolve their marriage without attorneys, while controlling the process to save time, money, and keep post-divorce relationships intact. This method of divorce is cheaper and faster than traditional divorce because couples negotiate the terms of their dissolution without the need for lawyers or a judge to intervene.
Developed by celebrity attorney Laura A. Wasser, It's Over Easy enables couples to get divorced from the comfort of home using a simple, guided online divorce process.

Is Online Divorce Legitimate?
YES, online divorce is just as effective as traditional divorce. The main differences are that everything is done via the internet and attorneys and judges are not involved in negotiating the marital settlement.
How Long Does Online Divorce Take?
Depending on your location and time needed to provide required information, most online divorces take between 8 - 12 months to complete.
In some cases the process may take longer, depending on how efficiently spouses are able to work with each other, or if the court requires any modification to the settlement agreement.
How Does Online Divorce Work?
Our simple process gathers information to generate county-specific family law forms and assist couples in negotiating their settlement agreement, otherwise known as "the deal".
Our team of divorce coaches are available at every step to assist until your settlement agreement is ready to be submitted.
Step 1: Complete your online divorce interview and provide information about your marriage, community property, income, expenses, child custody and co-parenting, if applicable.
Step 2: Invite your spouse to the account to review information, make adjustments as needed and finalize the deal. Uncontested divorce requires both spouses cooperate in order for the divorce package to be accepted by a family law judge.
Step 3: After you and your spouse have completed the profile, your forms will be ready to generate, review and sign. Our processing department will coordinate delivering the forms to you and your spouse for approval and signature.
Step 4: Once your forms are approved and signed by you and your spouse, we will deliver them to court using a professional court delivery service.
We guarantee that your forms will be accepted by the county clerk, and our processing team will make any necessary adjustments to ensure the forms are approved. Getting your forms accepted by the county clerk does not issue the divorce decree, but is an important step to finalizing the process.
Step 5: After the county clerk approves and "conforms" the divorce package, a family law judge reviews your marital agreement in order to issue the final divorce decree.
If for some reason the judge requires amendments to the settlement, we will work with you to make modifications and re-submit the package at no additional charge.
How Is It's Over Easy Different From Cheap Online Divorce Services?
When considering online divorce, beware of the $139 - $299 services that provide forms and not much else. These "form fillers" claim to offer cheap & fast divorce, but do not provide the full scope of services needed to get your divorce finalized.
Online divorce with It's Over Easy is different in these key ways:
---
Our forms are accurate and up-to-date
Cheap online divorce services often use outdated forms with incomplete or incorrect information. These forms will get rejected by the county clerk and delay the divorce proceeding by weeks or even months.


It's Over Easy divorce forms follow state guidelines to ensure they are generated correctly.
---
State mandated court fees are included in our pricing
States like California and New York require court filing fees paid directly to the county clerk. These fees range anywhere from $200 - $800 depending on the state. Cheap online divorce companies do not include these fees in their pricing, leaving couples surprised by unexpected charges.


It's Over Easy's premium plan includes all required court costs so that couples pay just one flat fee.
---
We use a professional attorney service to file your forms with the court
Divorce forms need to be filed at the county court in order to be reviewed by the family law judge. Cheap online divorce services either mail forms to court using USPS, or do not deliver them at all. Filing forms in this way results in errors, delays and lost documents.


It's Over Easy files all forms in person to ensure they are accepted by the county clerk. This enables us to notify clients within a few hours when their package is successfully conformed by the court.
---
It's Over Easy handles everything so that you never need to leave your house. Get started with your free trial today. No credit card or long term commitment needed.

It's Over Easy Features & Benefits
Our premium, full-service divorce package includes:
Guided process developed by celebrity divorce attorney Laura A. Wasser
Payment of California court fees
Court filing by personal courier, ensuring your paperwork is properly accepted by the county clerk
Negotiation tools to create a marital settlement agreement that works for you and your spouse
Spousal Service
Co-parenting, custody & calendar scheduling tools
Form generating software
Support calculators
Premium email and phone support
DIY Divorce Blog, Resources, and Podcast
Add-On Services such as QDRO Tools for Retirement Accounts and Comprehensive Name Change